The Pirates! Band of Misfits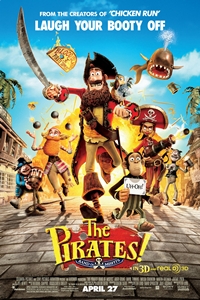 In The Pirates! Band of Misfits, the luxuriantly bearded Pirate Captain is joined by a rag-tag crew. With seemingly blind to the impossible odds stacked against him, the Captain has one dream: to beat his bitter rivals Black Bellamy and Cutlass Liz to the much coveted Pirate Of The Year Award. It's a quest that takes our heroes from the shores of exotic Blood Island to the foggy streets of Victorian London. Along the way they do battle with the pirate-hating Queen Victoria and team up with a young Charles Darwin, but never lose sight of what a pirate loves best: adventure!
Details
Animation
Action/Adventure
1 hr. 28 min.
Opened 4/27/2012
Director
Peter Lord
Cast
Adewale Akinnuoye-Agbaje
Hugh Grant
Brendan Gleeson
Jeremy Piven
Brian Blessed
Writer
Gideon Defoe
★

Playing At
Coming Soon to a location near you.
Featured Coming Soon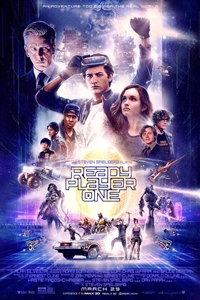 Ready Player One

March 30